Coastal Haiti Mission Newsletter
January 2020
December 2019 Christmas Celebration
The 2019 Cahess Christmas celebration was held on December 23. This celebration included both children and adults. Everyone attending was served a special meal. However, only the children were given gifts. In reality, this meal was in itself a significant gift, because of the horrendous inflation and the scarcity of food during this past year.
This celebration was provided with the generous donations given by you, the CHM Family and Friends. You provided $1000 to underwrite the cost of this party.
The photos below describe this special day.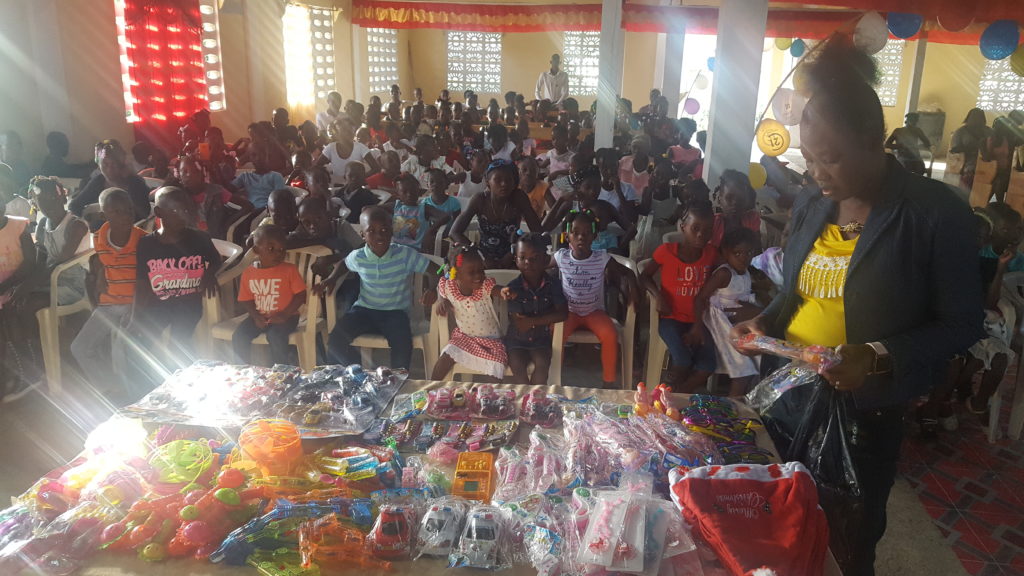 Pastor Coty Writes:
This year the children of Cahess were able to meet Santa Cruz (Claus). December 23rd was the day that we had the Christmas party in Cahess. Every child who was there was able to get more than one gift.
The children were able to choose several gifts that they liked.
Pastor Coty Writes:
Now we come to the best moment of the day. Many Haitians plan to eat a nice meal on December the 24th. However, this year because the country was locked down for many months, the level of poverty is very high. The people in the Village of Cahess, were wondering what they will do to feed their children on this day.
However, people in the United States had already planned to feed the people in Cahess at the Christmas Party.
Because of your help through CHM, our kids in Cahess had a nice meal. Rice and beans and chicken. Everyone has also a drink. This is the only time of the year when a kid would have a whole bottle of soda for himself.
I say: Thank you CHM supporters.
Coty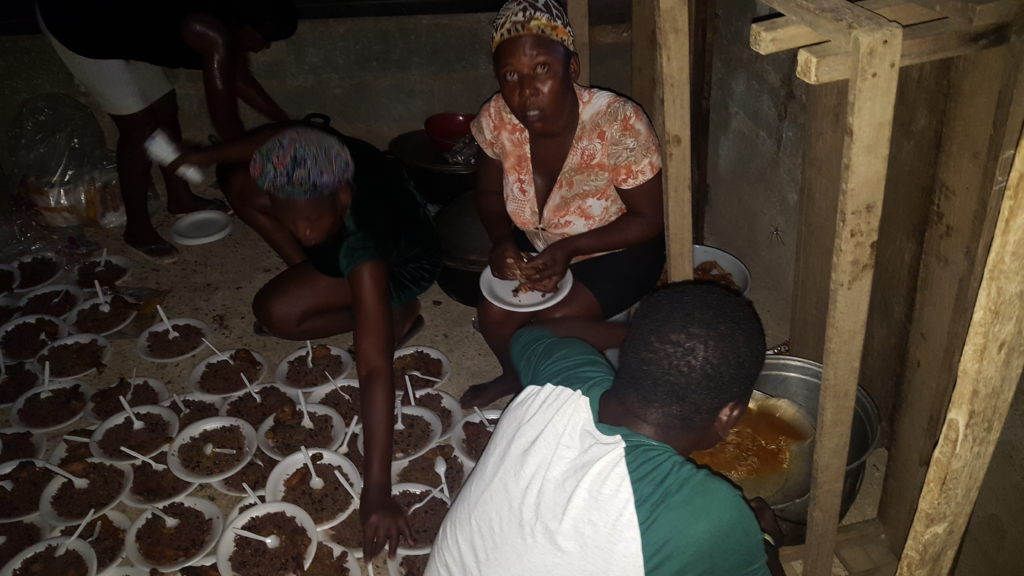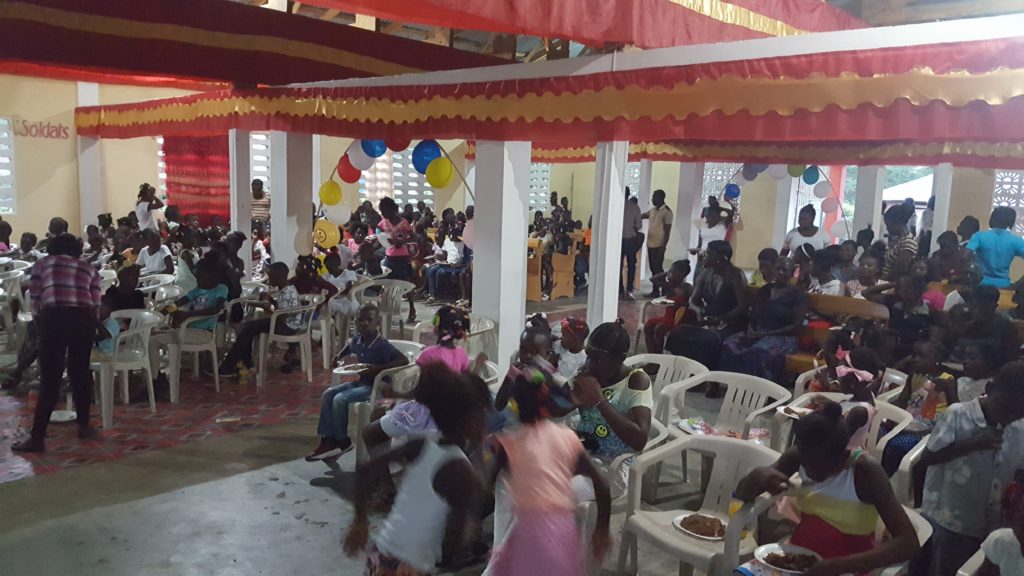 The School Lunch Program
Pastor Coty Writes:
This is the preschool class of our school in Cahess. It is full of kids from all around Cahess. Normally when you send kids like this to school, you always need to send them with food, so they can eat during break time. The reason we have so many kids in our school, is because it is so difficult for the parents to provided food each day. The parents know that in our school, they don't need to send lunch. Just send them to school and we will do the rest. We will teach them and also feed them.
Thanks to you, the CHM supporters. We could not do this without you!!!!
Pastor Coty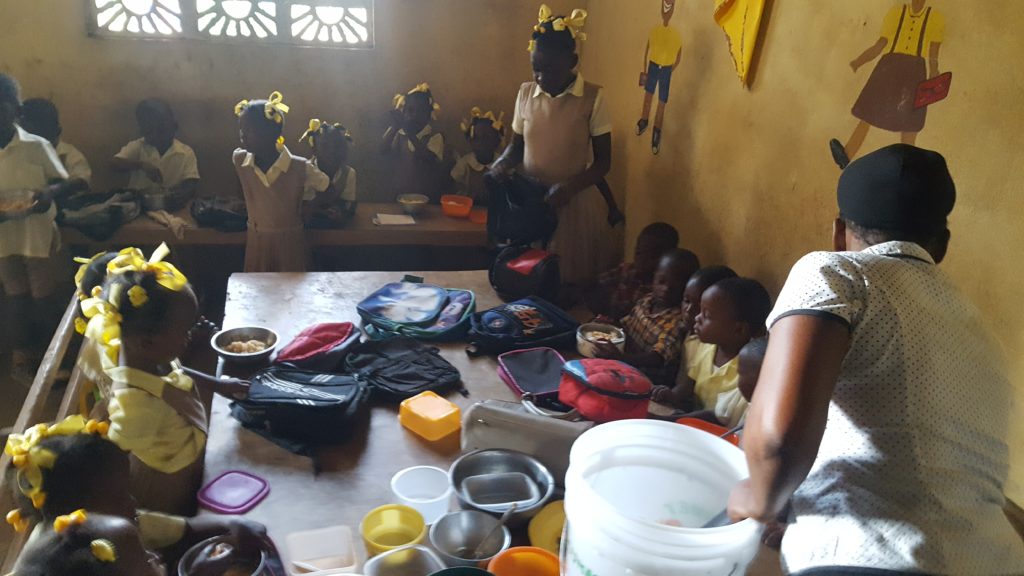 The students thank you for this lunch program.
Food for the Needy Program
Pastor Coty Writes:
This is Doune, one of the members of the Food for the Needy Program, in Cahess. .
These pictures indicate that Doune has a great need.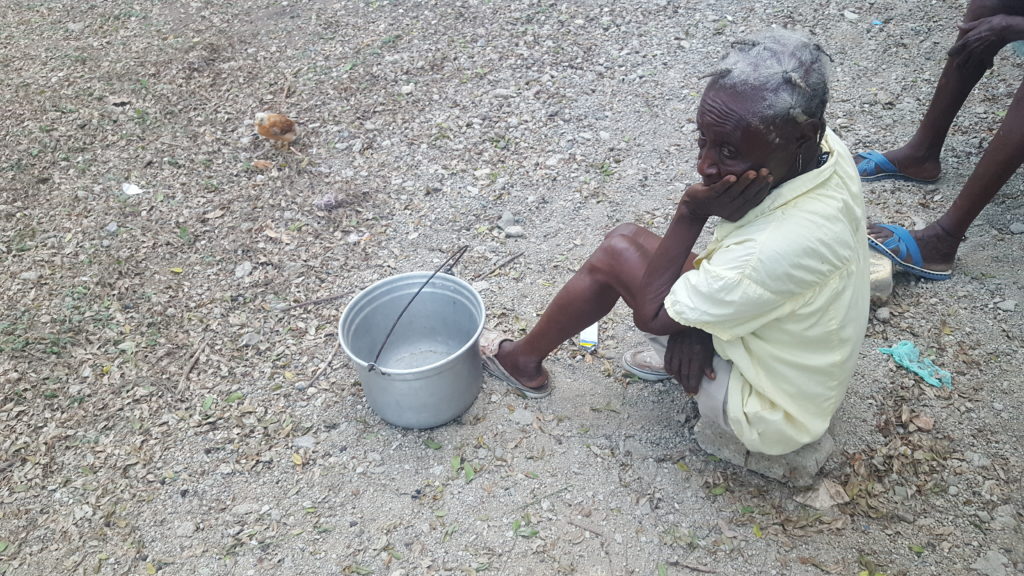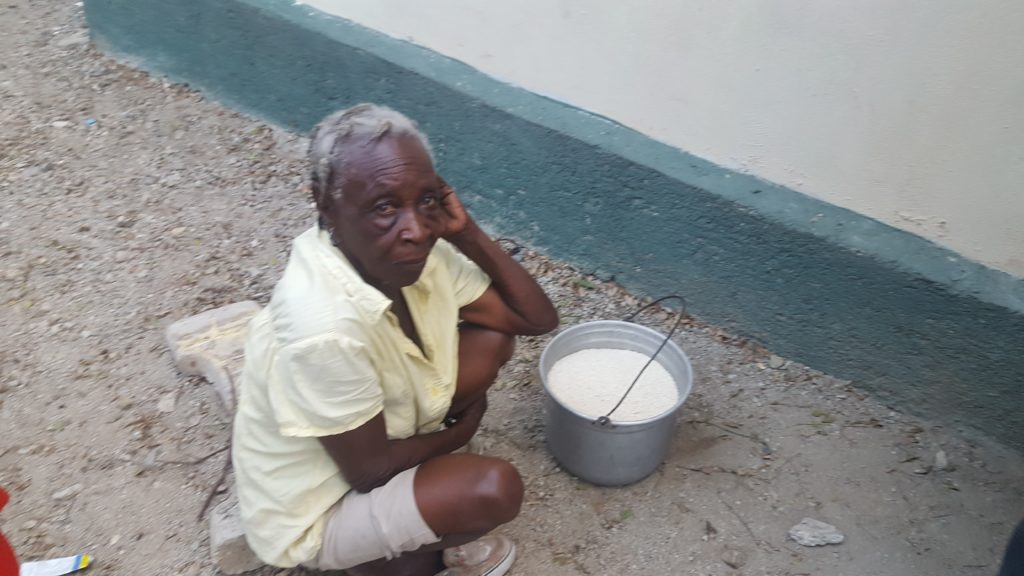 Pastor Coty Continues;
A little girl bringing hope to her family.
You may think that this bag of rice is too heavy for her, but her family's situation is heavier. .
Thanks to the CHM supporters for providing this food
Editors note: CHM was able to send an additional $200, increasing the amount to $500 for the Food for the Needy Program in December.
Hebrews 6: 10
God is not unjust; he will not forget your work and the love you have shown him as you have helped his people and continue to help them.
Thank you family and friends of Coastal Haiti Mission, for all that you do to help the people in Cahess, Haiti. You are making a huge difference for these people.
Please remember, that CHM must continue to send our monthly commitment of $600 to carry on the ongoing CHM ministry in Cahess.
If you desire to help, please send your tax deductable check to our address and tell us how you want us to use your donation:
Coastal Haiti Mission
C/O Constance Goddard
3048 Spring Fancy Lane
Indian Trail, NC 28079
Or
For tax deductable "online donations", please use our PayPal service. Also please designate how you want us to use your donation:
May the Lord our God, who knows your heart and sees your actions, grant you great joy as you serve Him.
Connie, Esther, Pastor Coty and Ken are very grateful for your sacrifice.
Ken Johansson CHM Newsletter Editor